convenience of use has always been one of the main priorities of any kitchen, however beautiful, kitchen needs to be well organized and decorated to look complete. below you will find some options we offer, which will help you to organize and decorate your kitchen to make the most of your kitchen cabinets.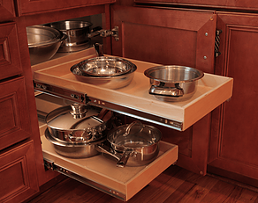 roll out trays are fully extendable shelves that are installed into the base cabinets to optimize storage of large items, such as pots and pans. 150 pound bearing slides and dove tail construction make the roll out trays durable and convenient to use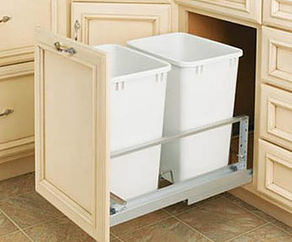 trash pull out OPTIMISES the space and hides those unsightly trash cans out of view inside one of the base cabinets. can be installed into base cabinet 15", 18" or 21" wide and fit either one or two cans.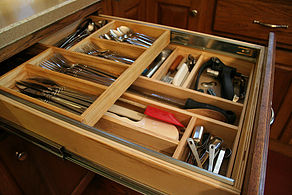 nested cutlery drawer organizer allows to store cutlery and utensils in one drawer, saving space and hustle. with this drawer insert, every fork and spatula will be in its place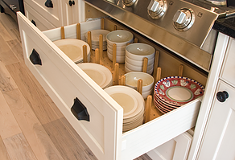 peg board drawer ORGANISER allows to store tableware in drawers with custom sized storage space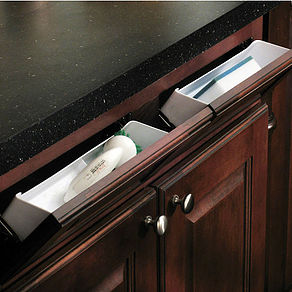 tip out tray is specifically designed to fit the drawer faces in sink bases, where the drawers are not functional. white trays hidden from view allows you to store your sponges out of sight yet ready at hand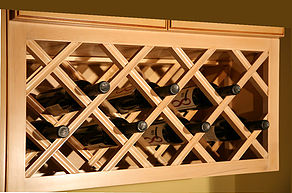 wine rack allows you to store your wine and add charm to your kitchen. can either be installed as a separate wall mounted cabinet or can be combined with other cabinets to make a wine bar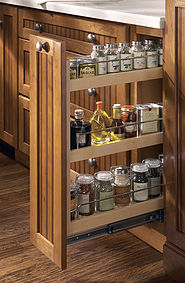 spice rack cabinet is a 9" cabinet with fully extendable 150 pound bearing slides, all wood construction with three shelves to organize dry spices and cooking liquids, such as oils and vinegars.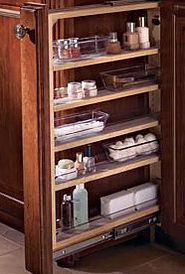 a functional solution for filler space 3" or 6": with three shelves and fully extendable slides, this system can be installed into a base cabinet as well as wall cabinet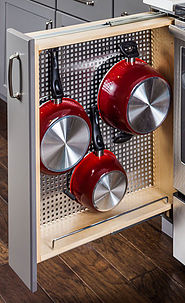 base filler with peg board organizer is another pegboard genius solution for small kitchens, with 3" and 6" width, this system can be customized to store pans and small pots in a space too small for a functioning cabinet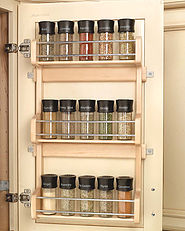 door mounted spice rack is an essential for organizing your spices and herbs. usually the rack mounts to the inner side of wall cabinet door, but also can be used in pantry.